Watermelon Ice Cream Float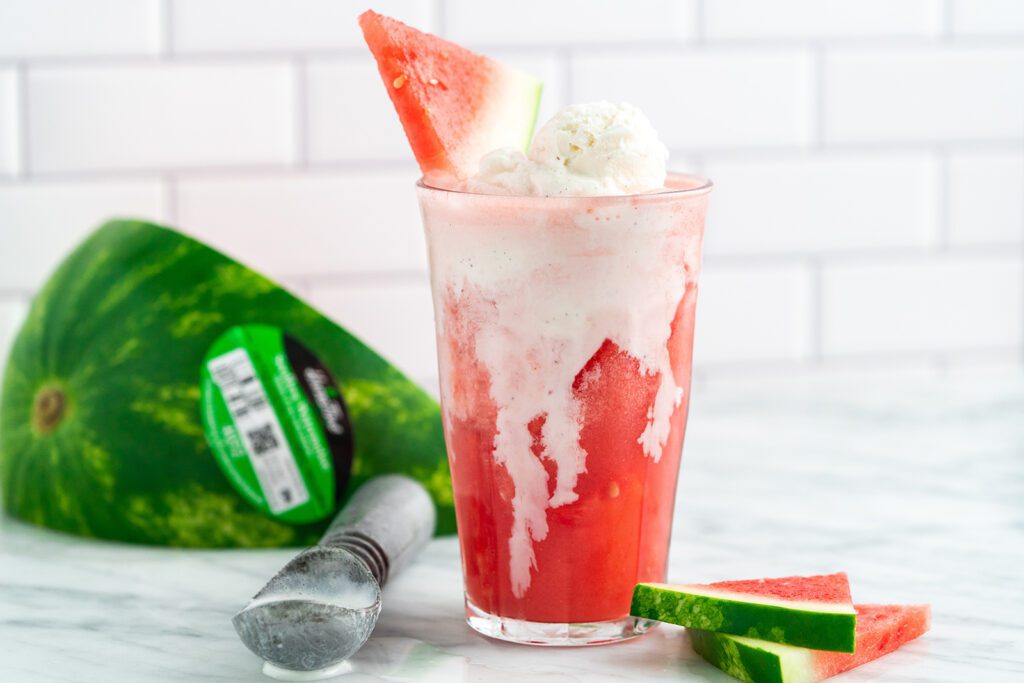 Looking for a way to keep your summer desserts fresh? Our watermelon ice cream float is a fun twist on the traditional soda float! Fresh HarvesTime watermelon, vanilla ice cream, and Watermelon Aqua Fresca. Your taste buds will thank you.
Yields 1 serving
Prep Time: 5 minutes
Cook Time: N/A
Ingredients
1/2 cup cubed or balled HarvesTime Seedless Watermelon
2 scoops of vanilla ice cream
3/4 cup Watermelon Aqua Fresca
1/4 cup sparkling water
Directions
Add the watermelon cubes or balls to the bottom of a 16-ounce glass
Scoop the ice cream on top
Pour on the Watermelon Aqua Fresca
Top with the sparkling water
Serve immediately. If desired, garnish with mini watermelon wedges
Notes
Did you know Eagle Eye Produce grows millions of pounds of watermelon each year? Find more here!
Recipe courtesy of An Edible Mosaic