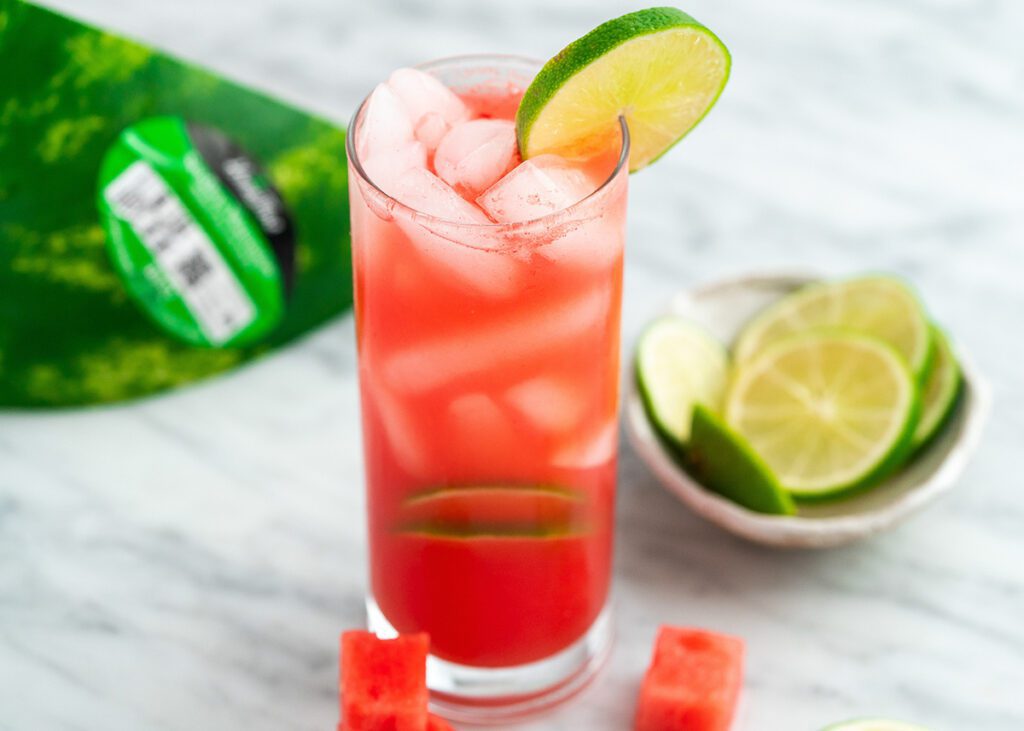 Stay cool on a hot summer day with Watermelon Aqua Fresca! Fresh HarvesTime watermelon blended with a little water, fresh lime juice, and a touch of sea salt for a drink that is hydrating, nutritious, and delicious!
Yields 6 cups
Prep Time: 10 minutes
Cook Time: N/A
Ingredients
6 cups cubed HarvesTime Seedless Watermelon
2 cups cold water
6 tbsp granulated sugar
3 tbsp fresh lime juice
1/8 tsp sea salt
Ice cubes, for serving
Directions
Add all ingredients to a blender and process until smooth
Strain through a fine mesh sieve into a pitcher
Serve over ice, if desired, garnish with lime wheels or mint leaves
Notes
You can store this in the fridge for up to 3 days, but we like the flavor best when served immediately.
Did you know Eagle Eye Produce grows millions of pounds of watermelon each year? Find more here!
Recipe courtesy of An Edible Mosaic