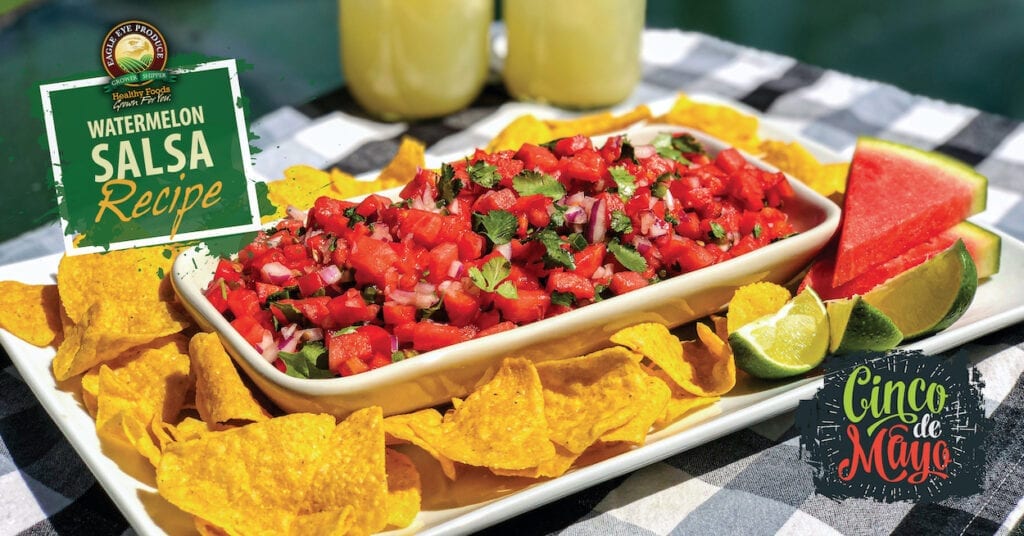 This Watermelon Salsa recipe is sure to make your Cinco de Mayo celebrations memorable. It's a fun and slightly sweet twist on traditional salsa. Perfect for a sunny spring afternoon!
Ingredients
2 1/2 cups of watermelon, diced finely
1 small red bell pepper, seeded and finely diced
1/2 cup chopped cilantro
1/4 cup red onion, finely diced
1 jalapeno seeded and finely diced
1 lime, juiced
1/4 cup salt
Directions
Add all ingredients into a bowl and gently toss together. Refrigerate until ready to serve. Serve with chips or as part of an entree!
Did you know Eagle Eye Produce grows watermelon, onions, and jalapenos? Find out more here!