Tomato Soup Using Roma Tomatos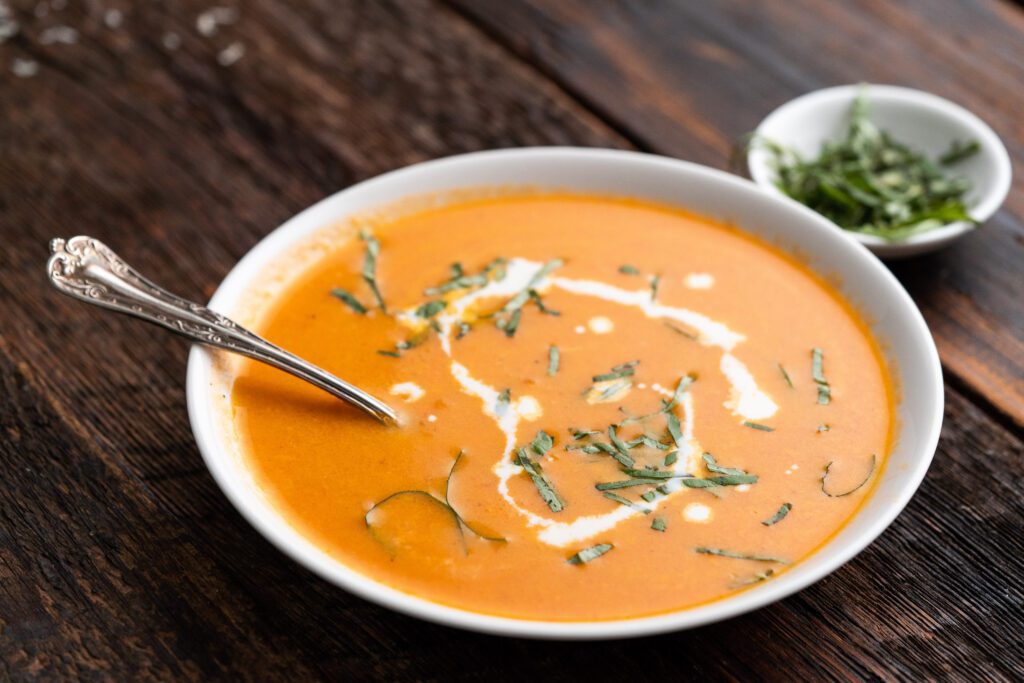 We all know it's sweater weather, but have you heard it's also soup season? Use this recipe to make tomato soup from scratch using fresh Roma tomatoes.
Yields: 4 1/2 cups
Prep Time: 10 minutes
Cook Time: 30 minutes
Ingredients:
3 tablespoons unsalted butter
1 medium onion, peeled and quartered
4 large cloves garlic, peeled and left whole
1 3/4 to 2 pounds Eagle Eye Produce Simply Good Roma Tomatoes, coarsely chopped
2 cups chicken stock (or vegetable stock or water)
3/4 teaspoon salt
1/4 teaspoon black pepper
1/4 cup heavy cream
Garnish Suggestions:
Drizzle of heavy cream
Fresh basil
Freshly-grated Parmesan cheese
Directions:
Add the butter to a pot over medium heat. Once mostly melted, add the onion. Cook until softened but not browned, about 4 to 5 minutes, stirring occasionally. Stir in the garlic and cook 30 seconds, stirring constantly.
Add the tomatoes, stock or water, salt, and black pepper. Bring it up to a boil, cover the pot, turn the heat down slightly so it doesn't boil over, and cook until the tomatoes are softened, about 20 minutes.
Use an immersion blender (or a regular blender in 2 batches) to blend the soup, leaving some larger chunks if you like.
Stir in the heavy cream.
Serve with your garnishes of choice.