Summer Squash & Green Chiles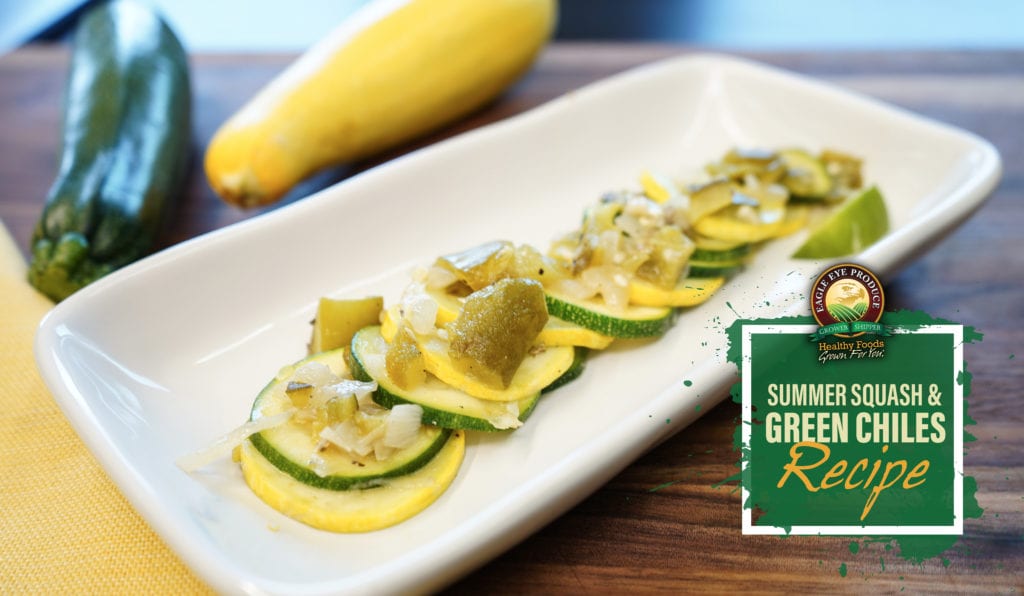 A light, healthy, and simple recipe with some heat that works perfectly as a side dish or a light snack. Serves about 4.
Ingredients:
4 hatch chiles
2 tablespoons of unsalted butter
1/2 medium yellow onion, diced
2 pounds of summer squash, sliced into 1/4″ rounds
2 cloves garlic, minced
1/4 cilantro, chopped
1 teaspoon salt
1/2 teaspoon black pepper
1 tablespoon lime juice
Directions:
Place your chiles under the broiler until blackened slightly. This should take about 5 minutes per side. Put the chiles in a plastic bag, and zip it shut for about 20 minutes. This process steams the chiles so you can more easily remove the skin. Take the chiles out and gently rub off the skin. Remove the stem and take out all of the seeds. Dice the chiles.
Heat butter on low heat in a large skillet. Add onion and stir occasionally. Cook until the onions are softened and just beginning to darken. This usually takes about 7-10 minutes. Sprinkle salt and pepper to taste then stir in diced green chiles and cilantro. Taste and add more salt and pepper if needed. Plate & add fresh squeezed lime juice. Enjoy!
Did you know Eagle Eye Produce grows several varieties of squash and chiles? More info can be found here!