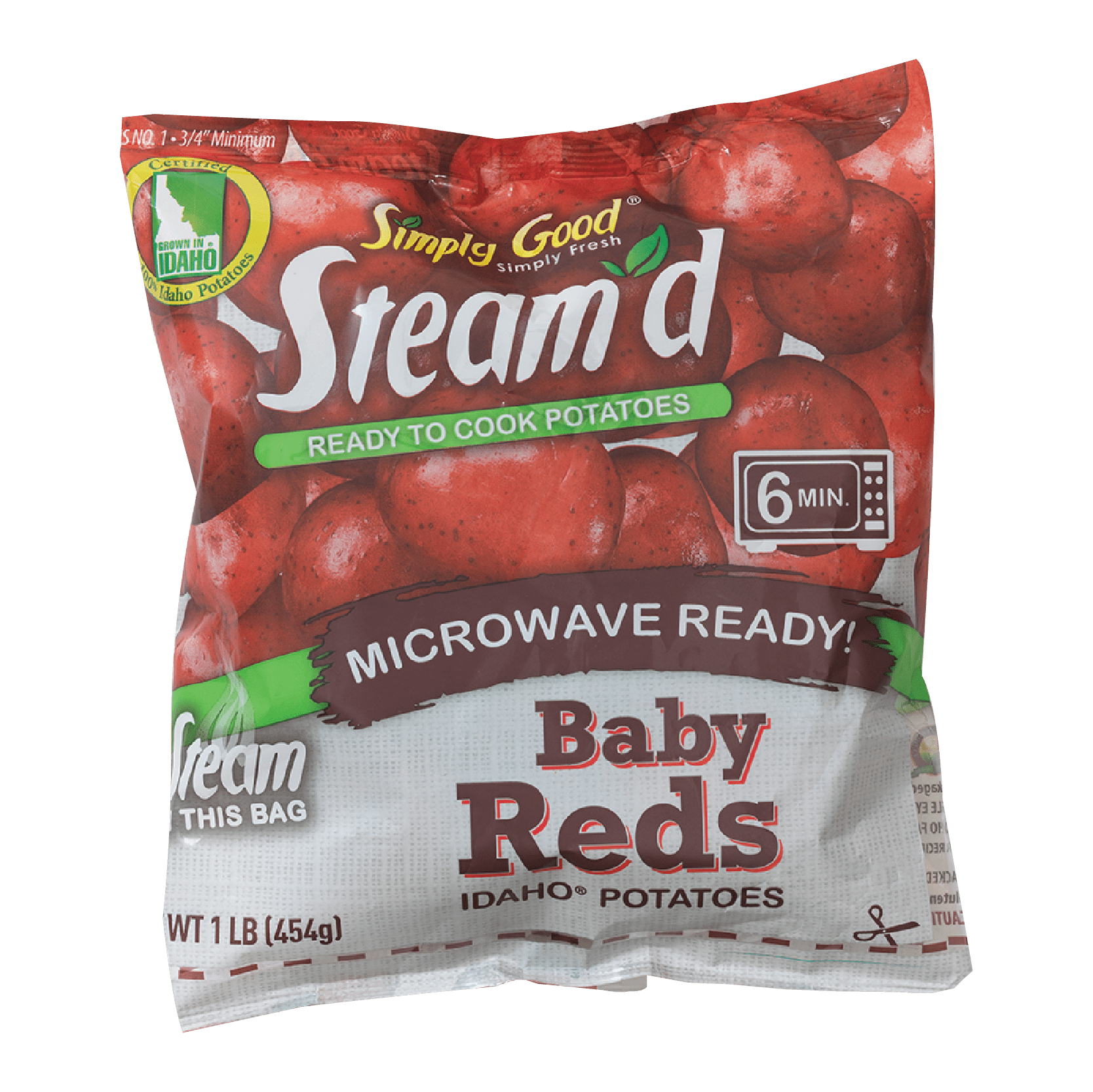 Fresh Idaho Baby Red Potatoes
1 lb (454 grams)

A simple and classic side.
Steam'd potatoes are carefully selected from our fields, and packaged in a convenient steamer bag. Baby Red potatoes are known for their soft skin and smooth texture. Whether you're enjoying a steak grilled to perfection or salmon fresh from the smoker, Steam'd Baby Reds provide a wonderfully simple side dish. By eliminating the preparation and cleanup processes, it's never been easier to have a fresh, nutritious, and delicious meal or side dish.
Nutrition Facts
Serving size 148 g
Servings per container 3
Amount per serving
Calories 110

Calories from Fat 0

% Daily Value*
Total Fat 0g
0%
Saturated Fat 0g
0%
Trans Fat 0g
Cholesterol 0mg
0%
Sodium 0mg
0%
Total Carbohydrate 26g
9%
Dietary Fiber 2g
8%
Sugars 1g
Protein 3g
* Percent Daily Values are based on a 2,000 calorie diet. Your daily values may be higher or lower depending on your calorie needs.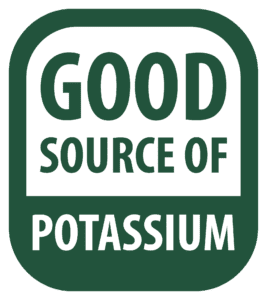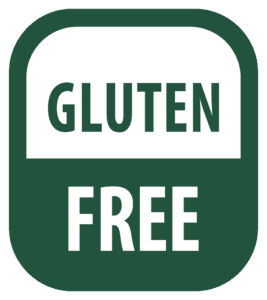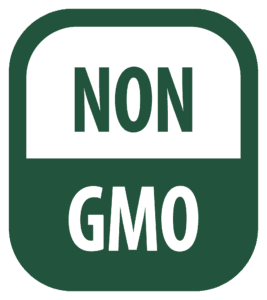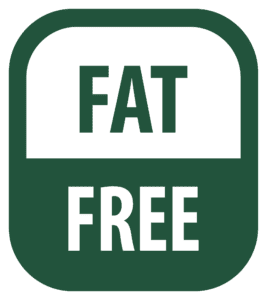 Simple Cooking Instructions
1. Place unopened bag in microwave. This side up; do not puncture or open bag.

2. Cook on HIGH 6-8 minutes, depending on firmness preference. Cooking times may vary.

3. Let bag rest in microwave for 1-3 minutes. CAUTION HOT! Use care when removing bag from microwave.
4. Carefully cut open the bag along the designated mark. Empty into serving dish. Season to taste, serve, and enjoy!