Shrunken Head Potatoes Recipe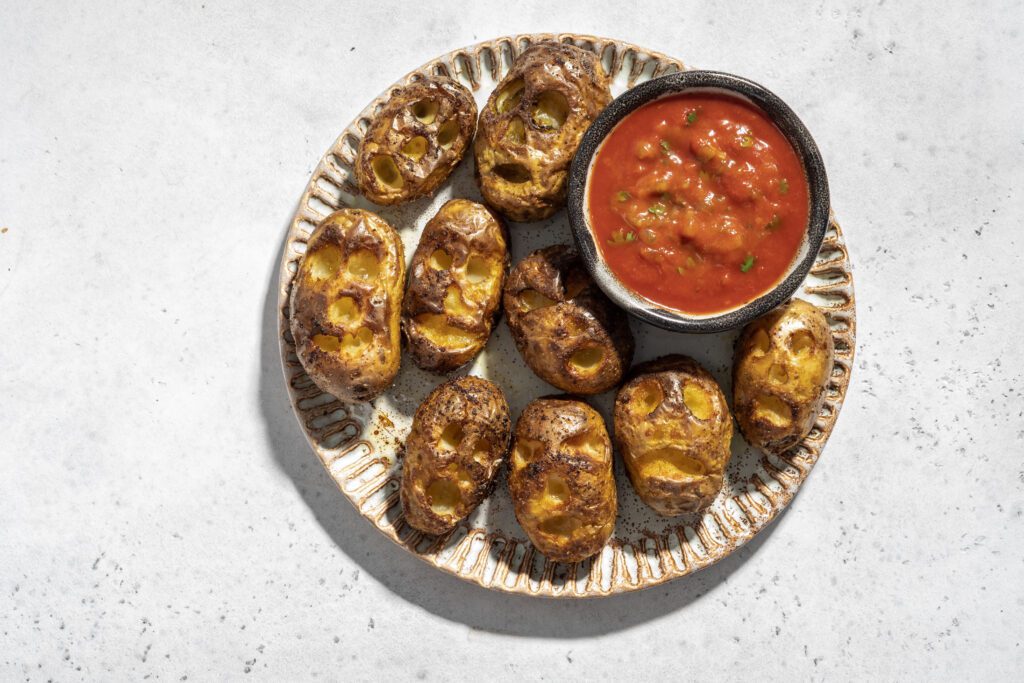 Add this spooky and savory recipe to your Halloween menu! These baked potatoes are easy to make and fun for everyone!
Prep Time: 10 minutes
Bake Time: 40-45 minutes
Ingredients
6 Medium Potatoes
2 tbsp of olive or vegetable oil
1 tsp Kosher salt
Directions
Preheat the oven to 400 degrees Fahrenheit and line a baking sheet with foil
Carve spooky faces into the potatoes
Coat the potatoes in oil and sprinkle them with salt.
Place the potatoes (faces up) on the baking sheet.
Cook potatoes for 40-45 minutes or until tender
Arrange and serve on a platter with your favorite dip. Enjoy!