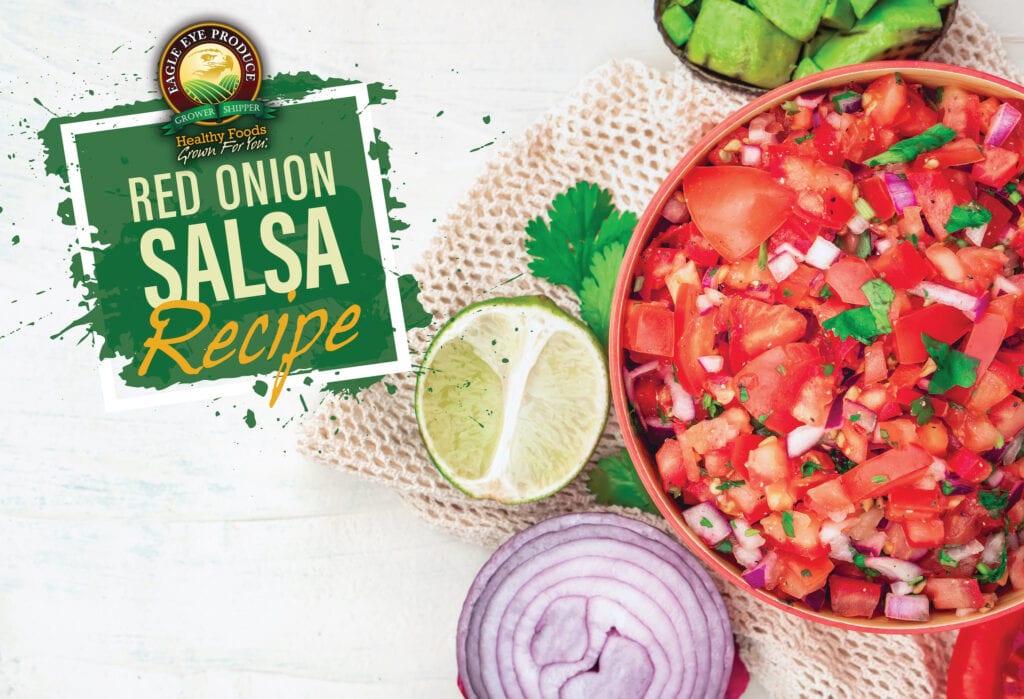 This fresh red onion salsa recipe is a classic for a reason. These fresh ingredients mix to create a great complement to any meal or snack with the perfect amount of heat.
Ingredients
2 medium red onions
1 medium tomato, finely chopped
2-3 medium green onions (1/4 cup chopped)
1/4 cup lemon juice
2 tbsp chopped fresh cilantro
2 tbsp balsamic vinegar
1 tbsp olive or veg. oil
1 tsp soy sauce
1/4 tsp ground red pepper
4 cloves garlic, finely chopped
Directions
Mix all ingredients in a large mixing bowl. Cover and refrigerate for at least 2 hours.
Did you know Eagle Eye Produce grows onions? Find out more here!