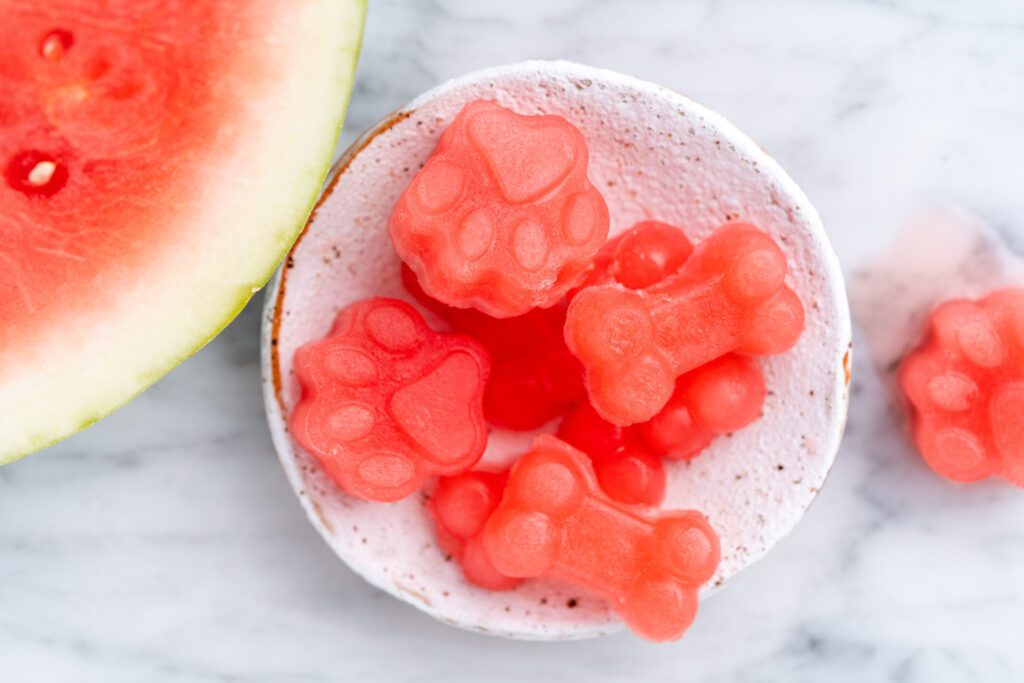 Don't let your dog feel left out at the barbecue when everyone else is eating their slice of watermelon! These watermelon pupsicles are what every dog wants and easy enough for every owner to make!
Recipe Info:
Yields about 30 small dog treats, but the amount will vary based on the size of your molds
Prep Time: 5 minutes
Freeze Time: 2 hours
Ingredients:
2 cups cubed HarvesTime Seedless Watermelon
Directions:
Puree the watermelon in a blender, and pour into small dog treat molds (such as bones or paws).
Freeze until solid, about 2 hours.
Treat your pups!