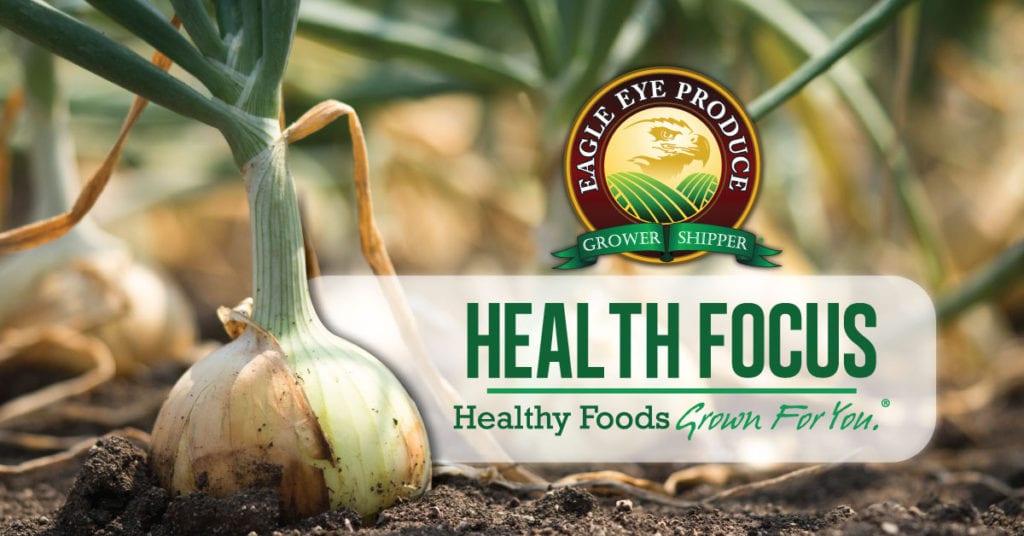 Fresh Eagle Eye Produce onions are great for most dishes and are also great for you! Onions are nutrient dense which means they are very rich in beneficial nutrients like vitamins, minerals, and antioxidants while they are low in calories.
3.5oz. (100g) of raw onions contain:
Calories: 40
Protein: 1.1g
Carbs: 9.3g
Sugar: 4.2g
Fiber: 1.7g
Fat: 0.1g
Vitamin C: 13% of your RDI (Recommended Daily Intake)
Iron: 1% of your RDI
Vitamin B-6: 5% of your RDI
Calcium: 2% of your RDI
Potassium: 161mg (4% of your RDI)
Full nutrient data information can be found here.
Vitamins & Minerals
Onions are rich in several vitamins & minerals, like Vitamin C, which is an antioxidant that is needed for your immune system function and helps maintain healthy skin and hair.
Onions contain several key ingredients to maintain a healthy diet. It also helps that they are great with almost any dish. Did you know that Eagle Eye Produce grows onions? Check out our products page for more information.