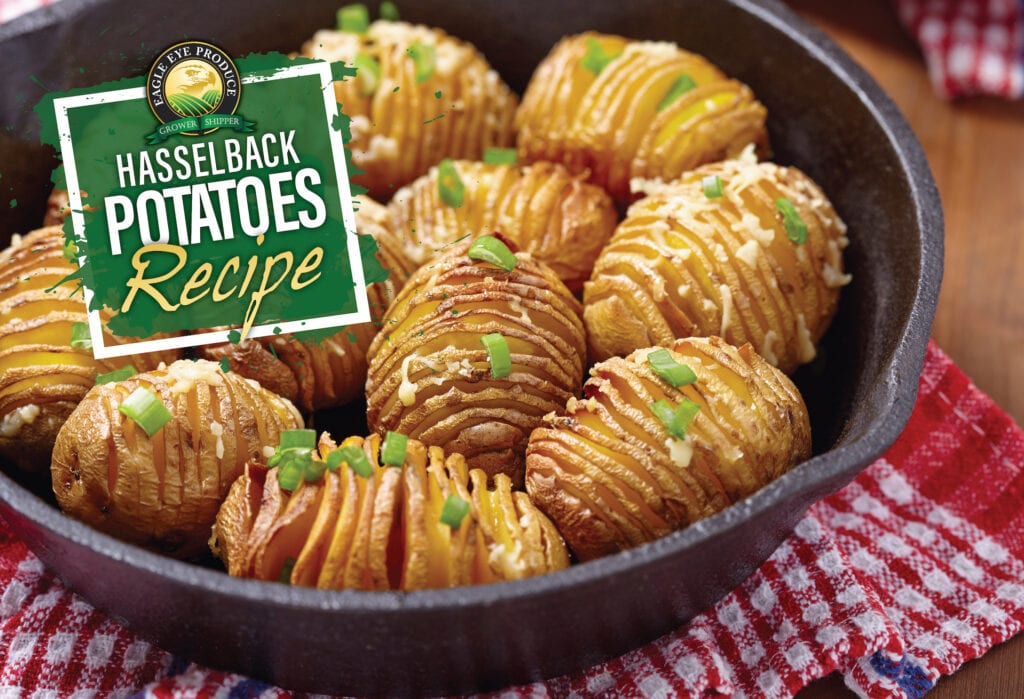 Crispy edges and a fluffy center make these Hasselback potatoes the perfect side dish and a delicious twist on the traditional baked potatoes.
Ingredients
4 large potatoes (yellow, russets, or reds)
4 tbsp melted butter
salt
pepper
minced fresh herbs & spices
Directions
Preheat the oven to 425 F & wash your potatoes.
Cut slits into the potatoes while leaving the bottoms of each intact. Space the slices about 1/8 inch to 1/4 inch apart.
Brush all sides of each potato with half of the butter. Place potatoes in a pan or skillet.
Sprinkle generously with salt & pepper.
Bake for 30 minutes. After 30 minutes, remove the pan from the oven and brush again with remaining butter.
Bake for another 30-40 minutes or until the edges are crispy and you can easily pierce with a fork.
Serve & enjoy!
Did you know Eagle Eye Produce grows potatoes? Find out more here!