Garlic & Green Bell Pepper Hummus Dip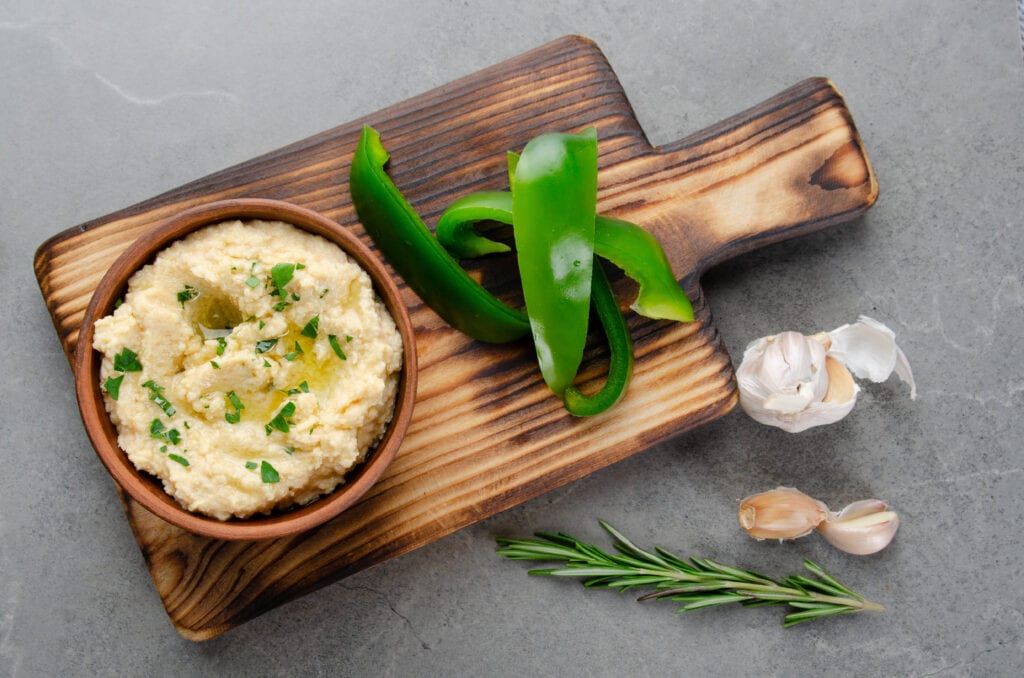 Get some more green in your diet today with this healthy, smooth, and flavorful garlic and green bell pepper hummus dip. Serve with green bell pepper slices for some extra luck. Happy St. Patrick's Day!
Ingredients
1 small green bell pepper
4 garlic cloves
2 tsp peanut oil
2 cups pre-cooked or 1 can chickpeas garbanzo beans, drained
Salt & pepper
Directions
Chop the bell pepper and garlic.
Use a blender or food processor to blend chickpeas, oil, garlic, and pepper.
Blend or process until smooth.
Transfer the dip into a medium bowl. Salt & pepper to taste while stirring with a spoon.
Serve with sliced green bell peppers & enjoy!
Did you know Eagle Eye Produce grows bell peppers? Find out more here!