Chocolate-Dipped Watermelon "Pops"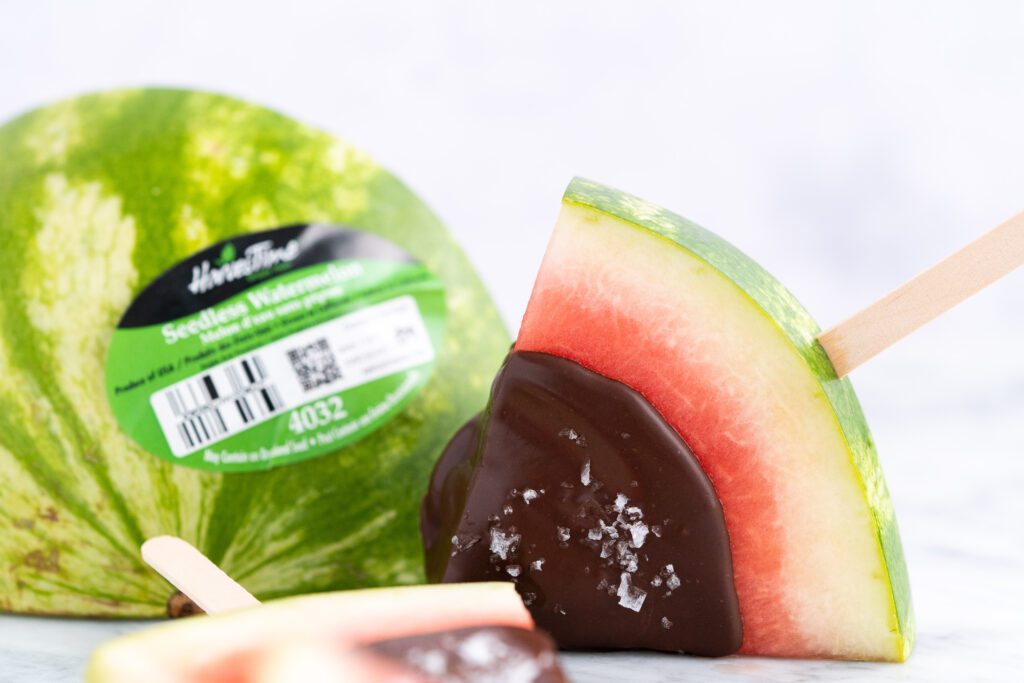 Recipe Info:
Yields 10 servings
Prep Time: 10 minutes
Cook Time: N/A
Other Time (For the Chocolate to Set): 20 minutes
Ingredients:
10 wedges HarvesTime Seedless Watermelon (about 3 to 4 inches tall and 3 inches wide at the base)
1 cup chocolate melting wafers
1 teaspoon flaky sea salt (optional)
Directions:
Line a large baking tray with parchment paper.
Pat the watermelon wedges dry with paper towels. Use a sharp paring knife to carefully cut a small slit in the center of each watermelon rind, and then gently wiggle in a popsicle stick.
Melt the chocolate melting wafers in the microwave or a double boiler. Dip each watermelon wedge in the melted candy, and sprinkle on a little flaky sea salt.
Place the chocolate-dipped watermelon wedges onto the prepared baking tray and let the chocolate set before serving.