Cheesy Scalloped Potatoes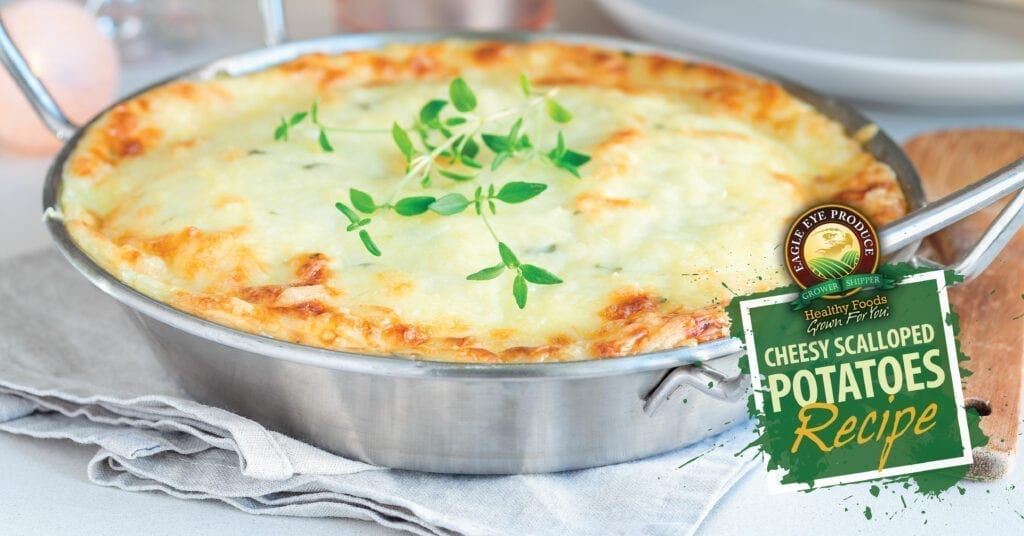 These cheesy scalloped potatoes are comfort food at it's best. Creamy, cheesy, and baked to perfection. You're sure to impress at any holiday dinner with this dish!
Ingredients
2lbs of Russet Potatoes
1/4 Cup of Butter
1/4 Cup of All-Purpose Flour
2 Cups of Milk
Salt
Pepper
2 1/2 Cups of Grated Cheddar Cheese
Chopped Chives and/or Parsley
Directions
Preheat your oven to 350 degrees F. and grease a baking pan with cooking spray.
Boil water in a large pot. Wash your russet potatoes and place them in the pot of boiling water. After 20 minutes, take the potatoes out of the pot and let them cool.
While your potatoes are cooling, melt the butter in a medium saucepan over medium heat. Stir in flour and continue to cook, stirring constantly, until the flour is golden brown. This should take about two minutes. Then, stir in milk and cook and stir until the milk is thickened. This should take 2-3 minutes. Remove the saucepan from heat and stir in the shredded cheese. Season with salt and pepper.
Peel the cooked potatoes and slice them into 1/8 inch rounds. Place the potato rounds in a single layer in a baking dish. Season with salt and pepper and cover with 1/3 of the cheese sauce.
Repeat the last step for two more layers. Once you have all three layers spread the remaining cheese sauce over the top layer. Make sure all of the potatoes are covered.
Sprinkle more shredded cheese over the top layer.
Bake for 20-25 minutes or until the sauce begins to bubble up.
Chop chives and parsley for garnish. Serve while hot.
Did you know Eagle Eye Produce grows, and ships over 500 million pounds of potatoes each year? Find out more here!