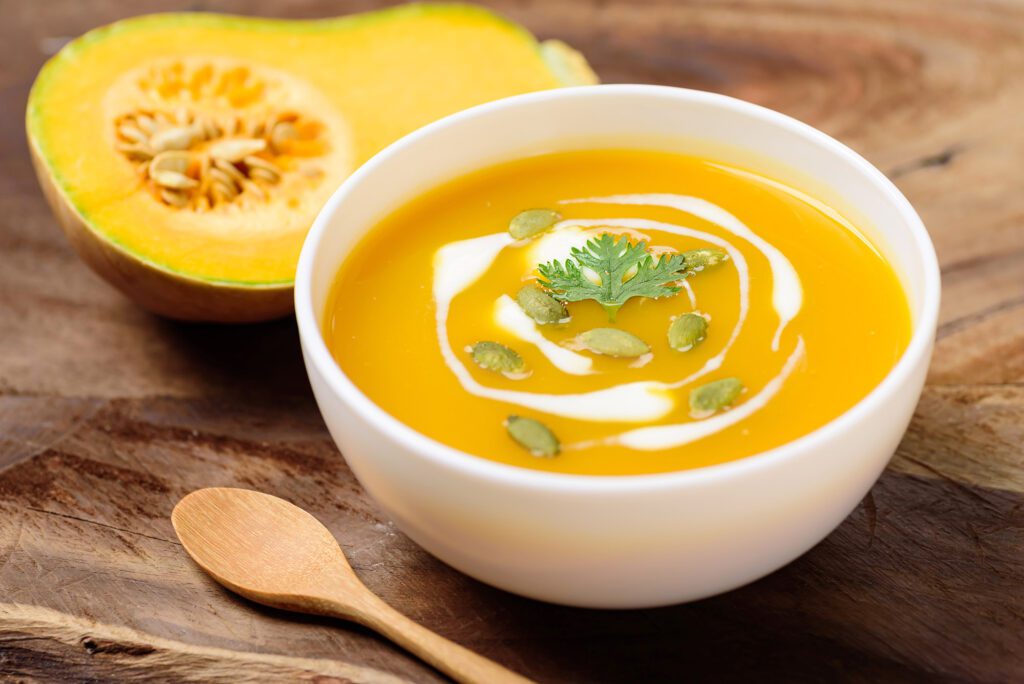 Is there anything better than hot soup on a chilly fall day? This rich butternut soup is sure to hit the spot! Made with all the in-season fall ingredients you love.
Servings: 4
Cook Time: 1 hour
Ingredients
2 tbsp butter
1 small onion (chopped)
1 stalk celery (chopped)
1 medium carrot (chopped)
2 medium potatoes (cubed)
1 medium butternut squash (peeled, seeded, and cubed)
1 (32oz) container chicken stock
salt & pepper to taste
Directions
In a large pot, melt butter, and cook the onion, celery, carrot, potatoes, and squash for 5 minutes, or until lightly browned.
Pour in some of the chicken stock. Enough to cover vegetables and bring to boil. Once boiling, reduce heat to low, cover pot, and simmer for 40 minutes until all vegetables are tender.
Pour soup into a blender, and blend until smooth.
After blended, pour soup into the pot again and mix in some of the remaining chicken stock until desired consistency is reached.
Season with salt & pepper to taste and enjoy!
Did you know Eagle Eye Produce grows butternut squash? Find more here!