Bell Pepper Jack O' Lanterns with Veggies & Dip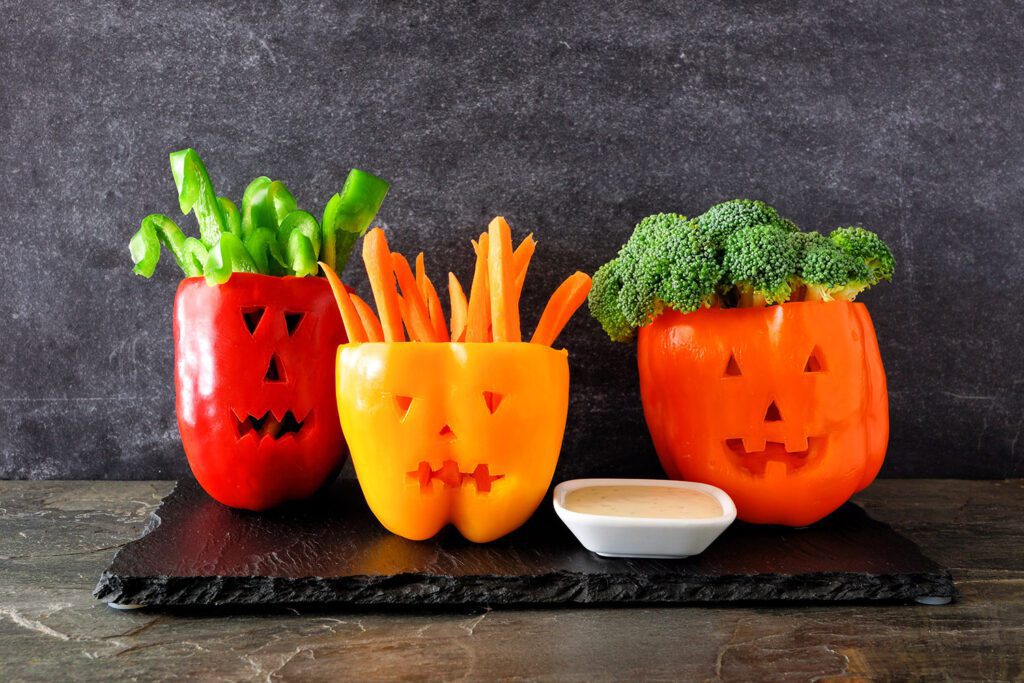 Sneak some veggies into your family & friends' diets this Halloween with these fun Bell Pepper Jack O' Lanterns! They make great edible bowls for other dip-able veggies!
Prep Time: 10 minutes
Ingredients
Bell Peppers
Your favorite dip
Assorted raw veggies (carrots, broccoli, celery, etc.), cut into spears
Directions
Use a sharp knife to core bell peppers and pull out stems and ribs. Scoop out remaining ribs and seeds with a spoon.
Carve spooky & goofy faces into bell peppers
Place veggies into open bell peppers
Arrange and serve on a platter with your favorite dip. Enjoy!
Did you know Eagle Eye Produce grows bell peppers? Find more here!