Baked Cajun Shrimp with Southwest Fresh Blends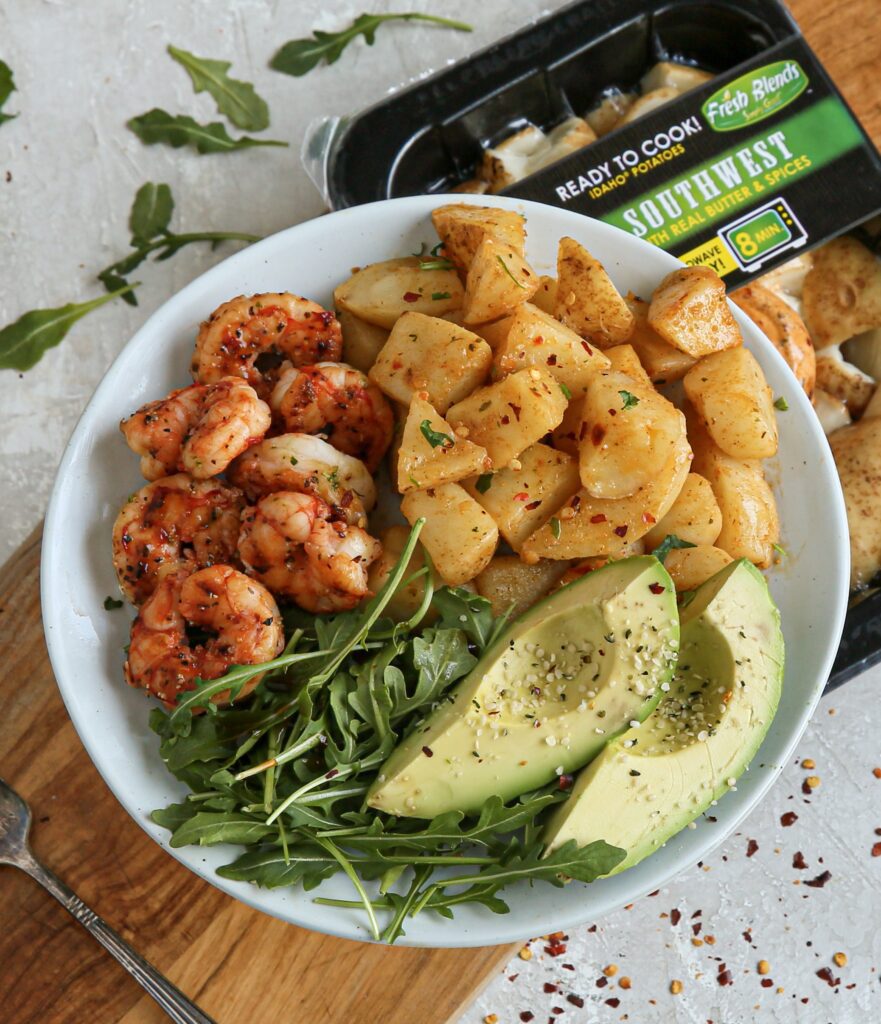 Here's another delicious Fresh Blends creation! The mild heat from jalapeno pepper compliments the tender shrimp and buttery baby russet potatoes in this tasty Southern dish.
Ingredients
Southwest Fresh Blends
1lb shrimp, peeled and deveined
2 cloves garlic
1 tsp garlic powder
1 tsp paprika
1/2 tsp dried oregano
1/2 tsp onion powder
1/2 tsp red pepper flakes
1/2 tsp cayenne pepper
2 tsp salt
1 tsp pepper
Directions
Preheat your oven to 375˚F.
Combine garlic powder, paprika, dried oregano, dried thyme, onion powder, red pepper flakes, cayenne pepper, salt, and pepper in a small bowl for the cajun spice mix.
Remove Fresh Blends potatoes from their tray and set aside the whipped butter. Combine potatoes, garlic cloves, 1 tbsp oil, and half of the cajun spice mix in a baking dish.
Mix until potatoes are coated evenly with the cajun spice mix. Place the whipped butter from the Fresh Blends on top of the potatoes.
Bake potatoes for 25 minutes.
Combine shrimp, garlic, oil, and half of the cajun spice mix in a small bowl. Mix well.
Add the shrimp into the same baking dish with the potatoes.
Bake another 15 minutes.
Serve with greens of your choice, avocado, and enjoy!
Use our Store Locator to find Fresh Blends near you!