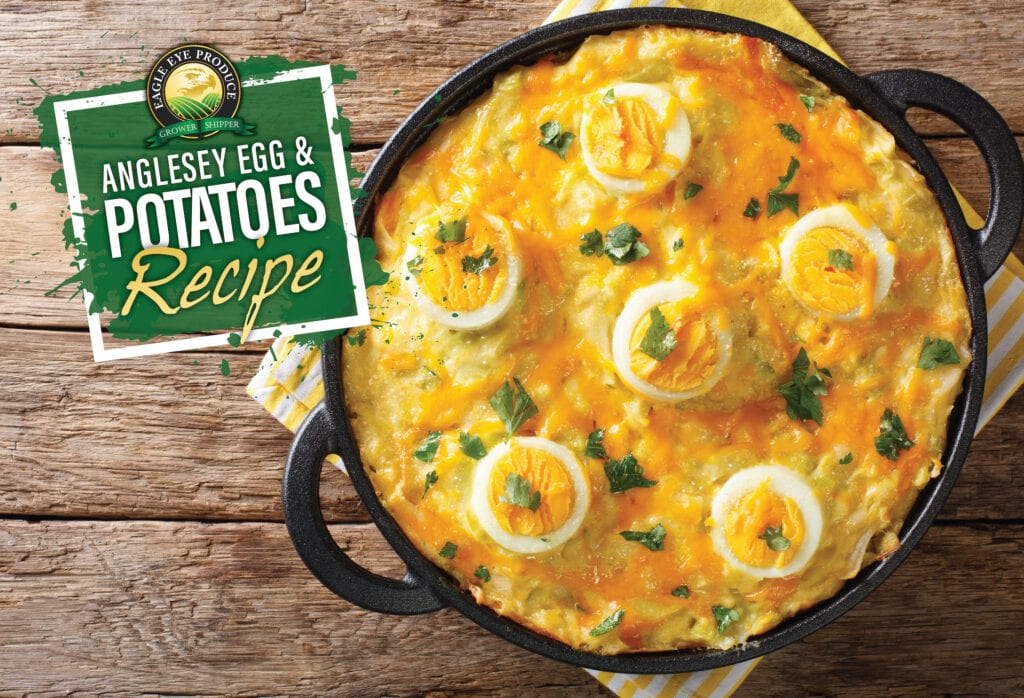 This Welsh dish has some of the best flavor out there. Fluffy mashed potatoes and hard boiled eggs smuthered in a creamy cheese sauce.
Ingredients
Mashed potatoes
1-ounce butter
2 large leeks (washed, finely sliced)
1 cup milk
1 tablespoon flour
3 ounces grated cheddar cheese
4 hard-boiled eggs (peel and cut into quarters)
3 tablespoons bread crumbs
Salt & pepper
Directions
Preheat oven to 400 F
Melt butter in a large frying pan or skillet. Add leeks and season generously with salt and pepper. Cook for about 5 minutes on medium heat or until leeks soften.
Raise the heat and stir in flour. Cook for about 2 more minutes & stir continuously. Stir in milk and continue cooking for about 2 more minutes. Keep stirring until sauce is thick and creamy. Simmer on low heat for about 5 minutes and then add half of the grated cheese.
Butter a pan or skillet generously. Cover base of pan or skillet with mashed potatoes. Neatly arrange the egg quarters on top of potatoes. Gently push the eggs into the mashed potatoes. Pour sauce over the top of the dish.
Mix remaining cheese with breadcrumbs and sprinkle over the sauce. Bake for 20 mins or until the crust is golden-brown.
Did you know Eagle Eye Produce grows potatoes? Find out more here!